Polish-Me-Up Fashion Consultation [One-on-One] Package
Sale price

$150.00

Regular price
Adding product to your cart
WHAT YOU GET:
✔️ instant [unlimited] one-on-one fashion advice [over text messages]
✔️ face-to-face video conference calls [once-a-week] to help you fix all your fashion problems
✔️ personally-recommended [according to your style] online shopping links for purchasing items to add to your collections
✔️ Unlimited answers to all your fashion questions until all your doubts and confusion are cleared up and you are 100% confident

LET ME HELP SO YOU CAN.... 
✔️ Avoid copying others & confidentially express your unique style
✔️ Fix your fashion mistakes & supercharge your fashion statement
✔️ Stop wasting your money buying expensive items not worth the price tag
✔️ Discover your inner confidence & create an unforgettable impression on others

ARE THESE THINGS HOLDING YOU BACK FROM EXPRESSING YOUR UNIQUE PERSONAL STYLE?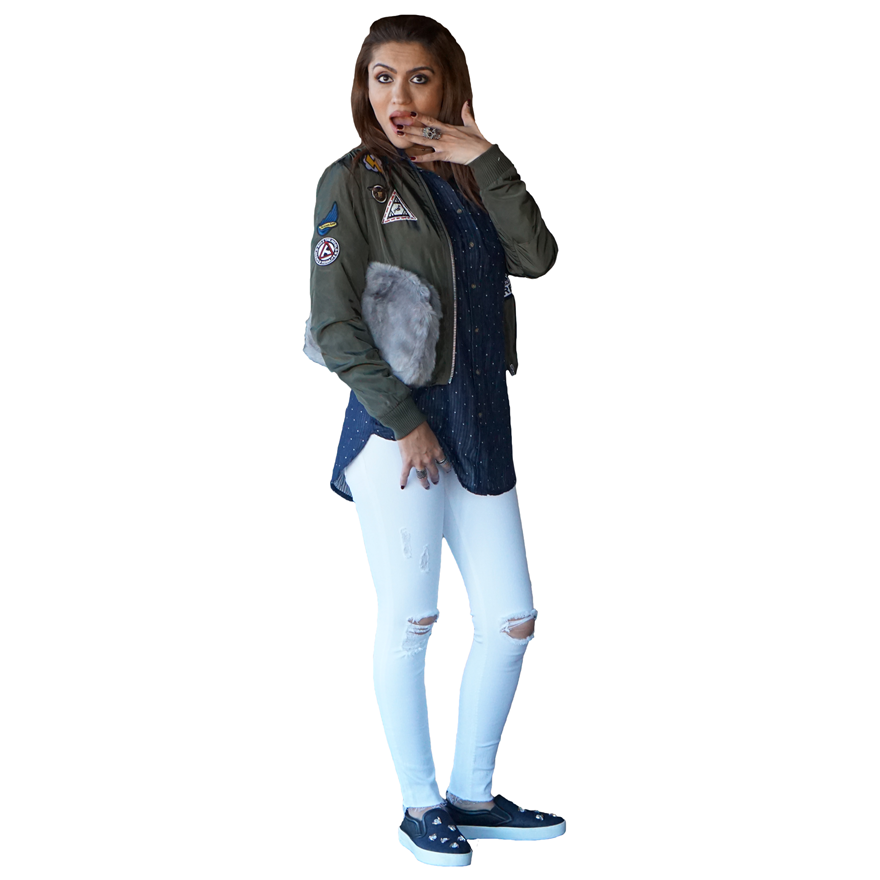 Do You....

👉 Stare at your closet and wonder how you could possibly put together that perfect outfit which you have a rough idea (or no idea) for?

👉 Put together an outfit carefully with much thought, only to feel under-confident and second-guess yourself later on?

👉 Wish you had a personal fashionista friend who could give you fool-proof advice for all your fashion questions and doubts?

👉 Wish for someone to personally guide you to discover your sense of style so you feel more confident and comfortable inside?

👉 Have a desire to carry yourself with confidence
LET ME UNCOVER & POLISH UP YOUR STYLE … SO YOU CAN MAKE A JAW-DROPPING IMPRESSION WITH 100% CONFIDENCE!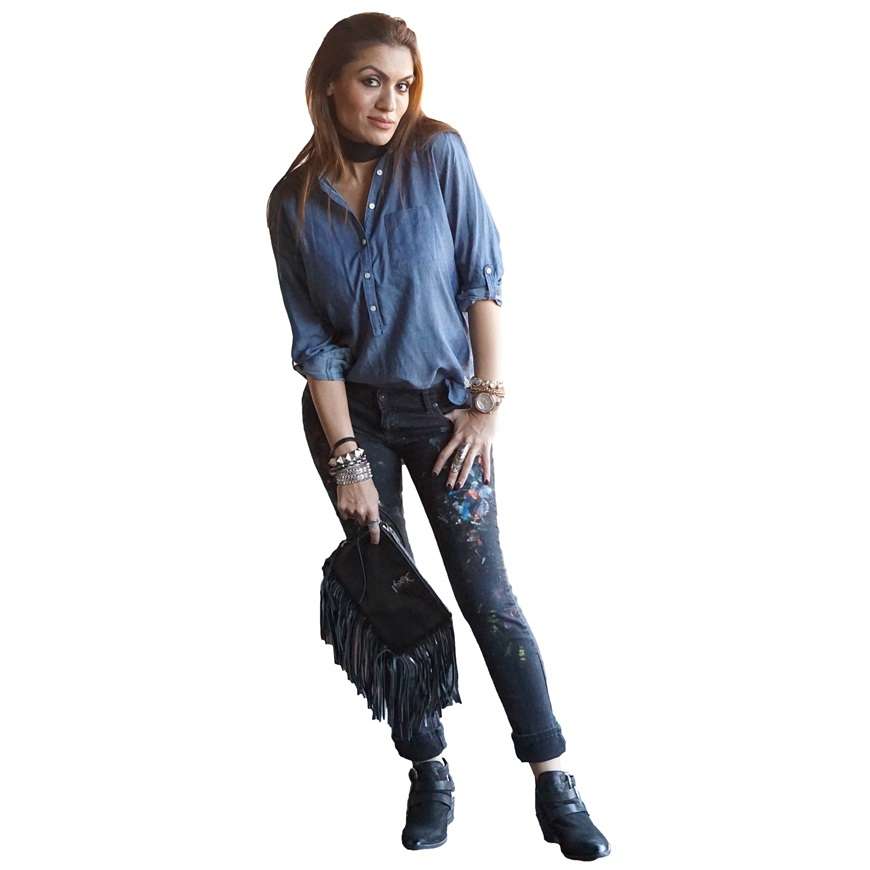 ✅ Avoid Copying Others & Express Your Unique Style Instead

I believe every person has a unique style that befits their personality – a style that is undiscovered and/or unpolished. Why? Because people try to copy other people's style or way of carrying themselves without ever really 'knowing' what their style is. I will help you uncover and own your own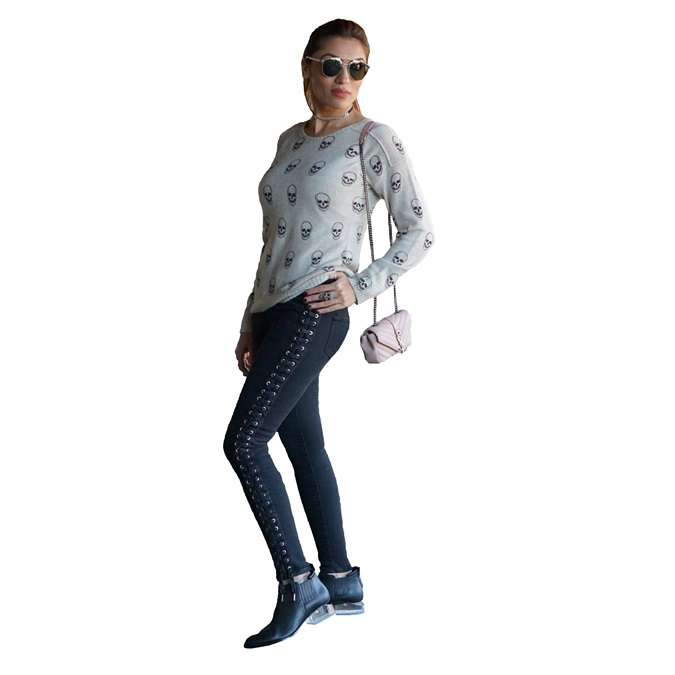 ✅ Fix Your Fashion Mistakes & Supercharge Your Fashion Statement

I see people make that one little mistake again and again. It throws away an otherwise well put-together outfit and puts the focus on the wrong thing instead.
I will highlight and make you aware of all the little mistakes you are making that are preventing you from wearing your clothes in the most flattering or stylish way possible.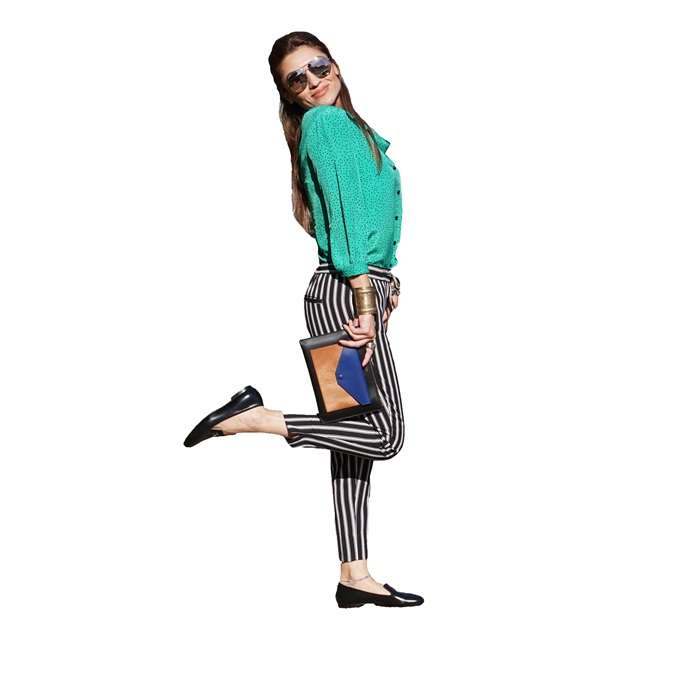 ✅ Stop Wasting Your Money Buying Expensive Items Not Worth Their Price Tag

Too often I see people make the mistake of spending thousands of dollars on a luxury name-brand item that they wear only once. The problem is that they don't select the right piece. I love luxury name-brand items myself, but just because an item is name-brand doesn't mean that it's worth your money. A piece worth your investment is one that is timeless, classic and can be worn again and again. Let me help you avoid the mistake of spending thousands by guiding you to choose the right piece to add to your collection.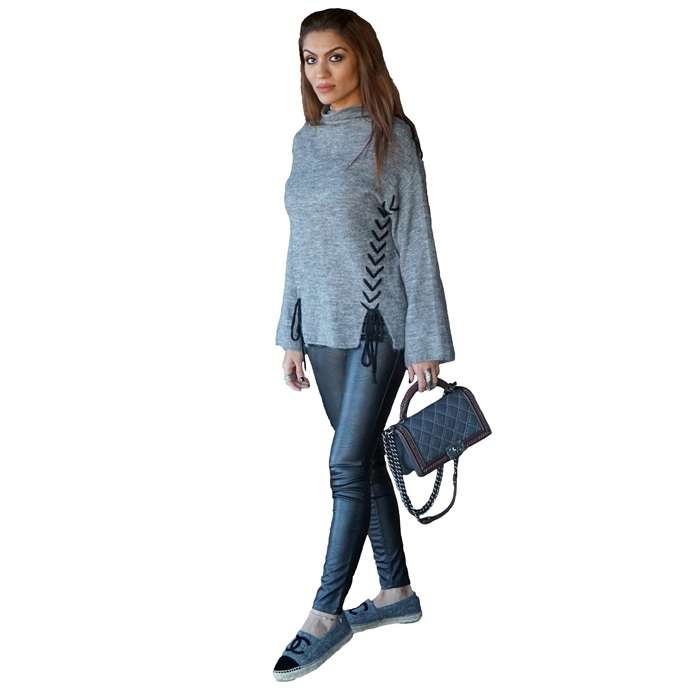 ✅ Discover Your Inner Confidence & Create an Unforgettable Impression on Others

My aim is to help you truly feel confident from the inside, without ever second-guessing yourself again. I will encourage you and bring out the best in you, not only by picking out the best clothing for you that flatters your body, but by also giving you the confidence to believe in yourself with the way your carry yourself with your authentic and unique style.
What You Get: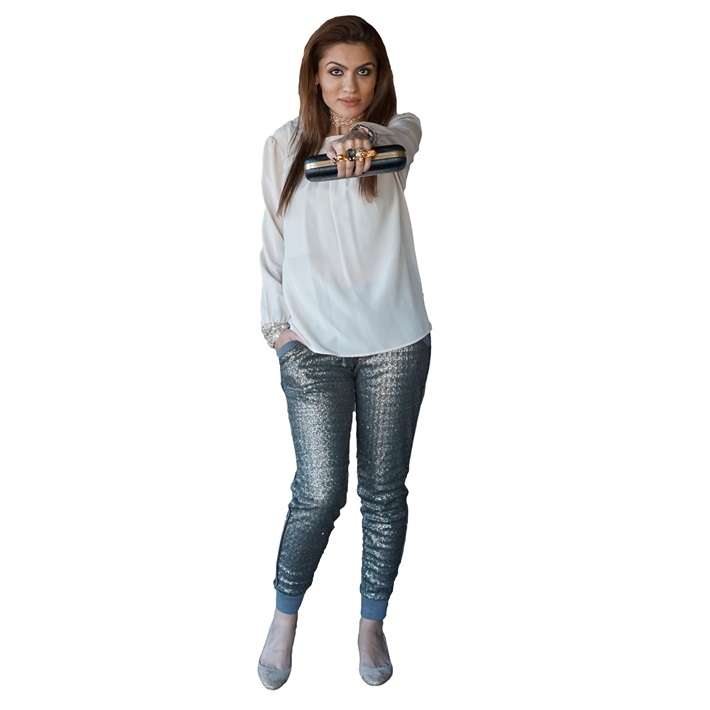 ✅ UNLIMITED TEXTS ADVICE:
Send me pictures and ask me anything. I will advice you on what to wear, how to carry yourself, how to accessorize, how to highlight your strong points and fix your mistakes, how to pose, what to spend your money on and what to avoid buying.

✅ ONCE A WEEK VIDEO CALL CHECK-INS:
Show me what you are having trouble with, what your doubts are, what you are unsure about, what exactly you need help with.

✅ LINKS FOR PURCHASING THE MOST FLATTERING FASHION ITEMS:
I am aware of all the latest trends & fashion brands, which items are worth spending big money on and which are not. I will guide you to purchase only those items that are truly worth your money.

✅ ANSWERS TO YOUR (UNLIMITED) FASHION QUESTIONS UNTIL YOU ARE 100% CONFIDENT:
I will keep answering all your questions and give my advice until you are fully confident in expressing yourself.
What I Need from You: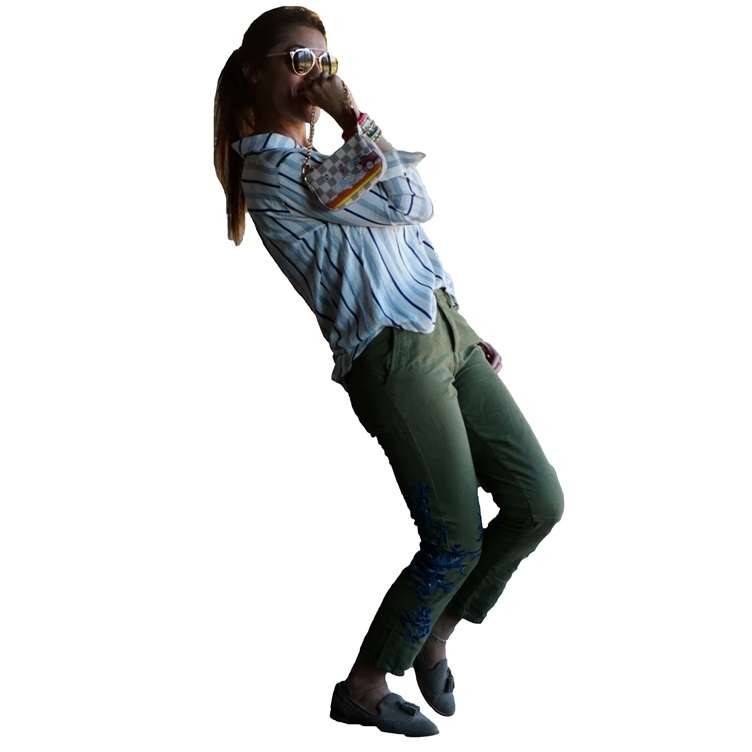 📝 Send me your your current picture:
📌 This will help me get an understanding of your personality and current style
📌 I will give you my initial assessment, telling you what I like and what I think you can improve on.
📌 I will give you some basic pointers to start off with.

📝 Tell me more about yourself:
📌 What do you feel you need the most help and guidance with?
📌 What is it that you like about your style?
📌 What is it that you want to change about your style?
📌 Is there a particular way you want to dress up but are unsure about how to do it?

📝 Send me pictures of your closet items, accessories, shoes, belts and jewelry
📌 Which items are your favorite, the ones you definitely want to include them in your look?
📌 Do you have any items that you love, but are unsure about how to wear?
📌 Which accessories (shoes, purses, belts) are you having trouble matching up with your clothing?
📌 Is there a particular look you are trying to create? (if so, send me pictures)

📝 Send me links of items you are considering purchasing.
📌 I will let you know if it's a good choice and worth its price-tag
📌 If it's not a good choice, I will send you links for what to purchase instead
📌 I will send you links of items you can purchase that's within your budget

📝 Your preferred method of communication
📌 Texts: FB Messenger, Viber or Whatsapp
📌 Video calls: Facetime or Skype
📌 Phone calls: Viber, Whatsapp
What You Can Expect After Working with Me: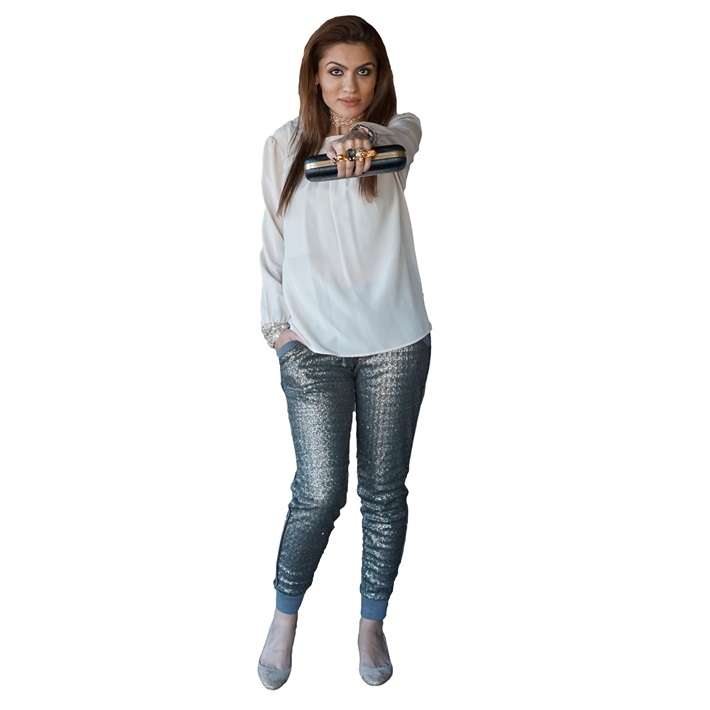 🔥 A wardrobe full of the trendiest fail-proof outfits, ready for you to wear for any occasion of your choice

🔥 Absolute confidence and ease in being your authentic self and expressing your unique style - in the way you dress and carry yourself

🔥 No more second-guessing and doubting yourself ever again. Let others take notice and be mesmerized by your jaw-dropping outfits

🔥 No more wasting of money spend on items that are not worthy or well-suited to your personal style

🔥 A completely polished sense of style that will help you make the best possible impression on others
Use left/right arrows to navigate the slideshow or swipe left/right if using a mobile device